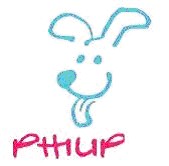 About us
The PHILIP Society was founded in Kaposvar, Hungary, in August 2000 by three enthusiastic sisters and their mother with the aim of establishing a shelter in the city as well as to save all abandoned and tortured animals. After years of negotiations with the city and local government, their dream was realized in 2004 when the society obtained an official site allowing the shelter to finally start operating. Unfortunately, the site given to the shelter is in the middle of a forest on the outskirts of the city, which had previously been a pig farm, as well as a homeless shelter for many years. Therefore it was, and is in terrible condition, and the society currently has no resources with which to renovate the site, with all structural work being done by volunteers. Also, the area of the forest surrounding the shelter is infected with the Parvo virus, which is extremely dangerous for all animals younger than a year, especially for puppies which have not yet been properly vaccinated. Accordingly, all puppies we find abandoned cannot be settled at the shelter for at least 2 weeks until the vaccination given them ensures their immunity against the virus, as otherwise they would die within weeks. This of course presents a huge problem for us as we have no place to put them in these situations.
Unfortunately, in the meantime we are compelled to keep the dogs in terrible conditions. There currently are no plumbing, heating or proper cooking facilities on site; neither are there enough funds to keep us fully staffed. All water, food and garbage must be brought to the site by hand, and the majority of our staff is all volunteers, which means we only receive a helping hand occasionally, not on a daily basis.
In May of 2002 we signed a contract with the town government allowing us the right to take care and check on all dogs that were placed in the local pound. Since then no animals have been put to sleep. In January, 2006, our society, in agreement with the city government won the role of municipal dogcatchers and dog pound for the next 10 years. The city pound was then shutdown, as we now officially collect all the animals from the streets and quarantine them for 2 weeks. Also we co-operate with the local police.
Our goals
Our major aim is not only to rescue animals, but also to give education to children and adults about responsible pet keeping, popularizing and informing about the benefits of spaying and neutering animals, and preventing crimes against animals, taking those offenders to court if needed.
We collect abandoned or mistreated dogs, cats, horses or any other animals that need help, ensure they are given proper medical care, and then find them a loving home.
Our shelter and society does not get financial or any other kind of support from the Hungarian or the City government. All of our income comes from donations and member fees, which unfortunately, most of the time is not enough to maintain our increasing number of dogs (160+), numerous cats and also for giving professional help to every animal we find.
We have launched some successful campaigns and events in the town, the goal of which was to recruit more members, as well as collecting basic necessities, such as food and money. We have successfully placed little donation boxes in supermarkets, school cafeterias, hairdressing salons, pet food shops and numerous other small businesses. We have tried every situation to get people's attention to the suffering of animals, and about adopting them from our shelter. Every year we organize the World Animal Day in the city center with all kinds of programs for children and adults, trying to get some attention to the suffering animals.
We must state here that current Hungarian law for animal protection does not work well, nor is it strict enough. There is no authority at this time similar to the RSPCA which would be able to monitor and control animal abuse, which is unfortunately quite common in Hungary, especially in the countryside.